By Yasmin Zaerpoor
For the seventh year, MIT Professor Lawrence Susskind and Tufts Professor Shafiqul Islam hosted an international week-long Water Diplomacy Workshop for water professionals in Boston. This year's event was hosted at the Massachusetts Institute of Technology (MIT) in Cambridge, Massachusetts. The Department of Urban Studies and Planning (DUSP) at MIT provided wonderful teaching space for this year's workshop.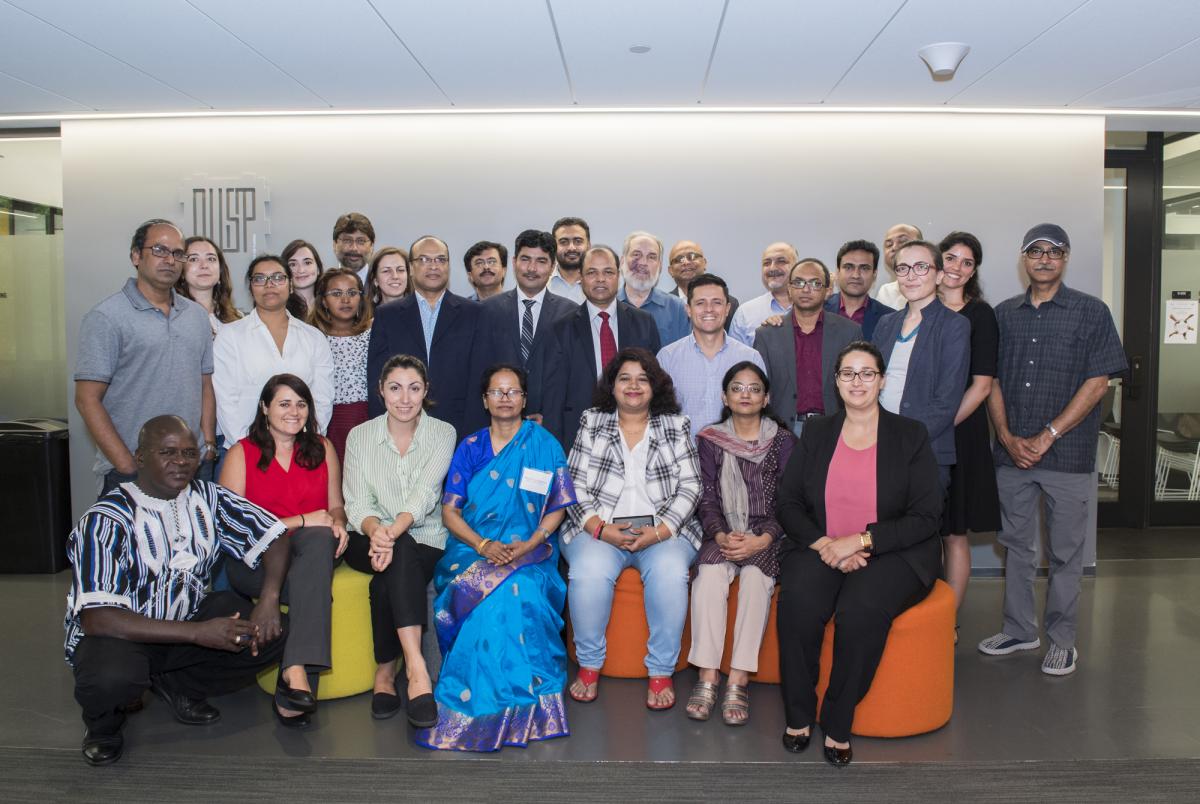 During this train-the-trainer event, participants learn about the Water Diplomacy Framework, which include how to apply mutual gains negotiation, joint fact-finding, stakeholder assessment, network analysis and adaptive management techniques to complex transboundary water management problems. The success of the workshop is attributable in large part to the professional expertise of the participants. This year they came from 13 countries, including Afghanistan, Bangladesh, Colombia, China, Palestine, Pakistan, India, Burkina Faso and Ethiopia.
In addition to Professors Susskind and Islam, faculty presenters included Prof. Sharmila Murthy (Suffolk University), who spoke about international water law and its link to the Water Diplomacy Framework (WDF) developed by Professors Susskind and Islam. Ms. Gina Bartlett (Consensus Building Institute) spoke about her experience mediating groundwater management disputes in California.  Mr. Kevin Wheeler (Oxford University) described his efforts to use water resource models to support negotiations in the Colorado and Nile Rivers. Workshop participant Ms. Sharmila Jain Oswal described the work of NGOs in India involved in cleaning up the Ganges River.
Each day of the Workshop begins with a series of short lectures and then moves to complex role play simulations. The simulations give participants opportunities to practice the collaborative problem-solving skills they are learning.  The simulations focus on Indopotamia and Finn River Basin – two fictional river basins that exemplify many of the challenges faced by river basins all over the world.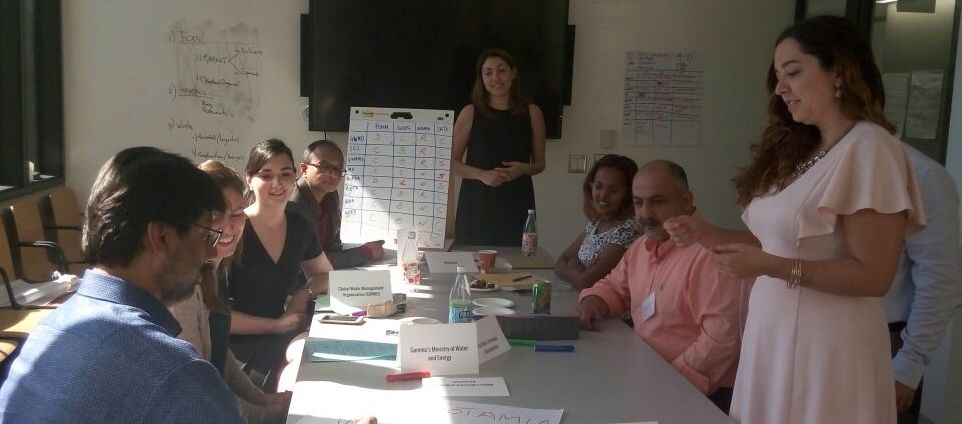 Participants raised questions and pressed for answers if they did not understand or agree with ideas that were presented in the workshop.  Some people were appropriately skeptical where they didn't see the relevance of the Water Diplomacy Framework (WDF) or didn't agree with what they heard. Their questions and skepticism help Professors Susskind and Islam continue to clarify and adapt their evolving framework.
Two evenings are reserved for group activities.  The first was a three-hour dinner cruise in the beautiful Boston Harbor. Although this is always popular, this year it was even more so because it coincided with the Tall Ships Regatta, the visit of dozens of amazing sailing vessels from all over the world. The second dinner, held at the Harvard Faculty Club, offered participants a chance to reflect on what they have learned this year and how they might apply new water diplomacy techniques when they return home.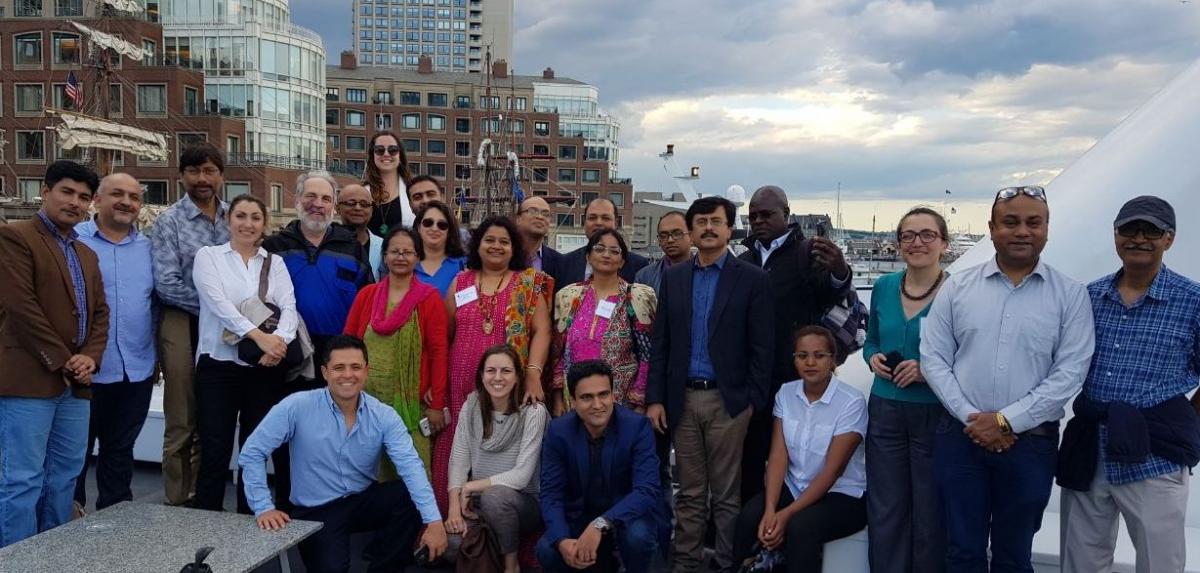 Comments from this year's participants were humbling and enlightening: "this workshop helped me to think differently"; "wonderful synthesis of theory and practice"; "no solution to complex problems, but contingent resolutions of adaptive approaches to address complex problems"; "beyond my expectations"; "Indopotamia was a phenomenal experience".
Over the seven years of organizing the Water Diplomacy Workshop, we have had over 150 participants from over 50 countries. WDW alumni, colleagues, and friends have collaboratively created a global network of reflective water professionals. Professors Susskind and Islam are eager to shift to regional workshops led by former WDW participants that will allow a lot more local stakeholders to participate. Several participants from the 2017 cohort have already expressed an interest in hosting WDW sessions in Pakistan, India, Morocco, Egypt and Ethiopia. Please contact us if you are interested in hosting a regional water diplomacy workshop!
Shafiqul Islam
Shafiqul Islam is a Professor of Civil and Environmental Engineering and Water Diplomacy, and the Director of the Water Diplomacy Initiative at Tufts University. Follow on Twitter: @ShafikIslam
Larry Susskind
Larry Susskind is the founder of CBI and Professor at the Massachusetts Institute of Technology and Vice-Chair for Instruction at the Program on Negotiation at Harvard Law School